Recognition of Excellence
John P. "Jack" Glasgow, Jr., Colonel USMC (Ret)
Editor Marine Corps Gazette
Colonel John P. "Jack" Glasgow, Jr. USMC (Ret) will hang up his spurs and retire as "Editor, Marine Corps Gazette". July 21, 2006 will be his Final Day at work as Editor and the August 2006 Issue of Marine Corps Gazette will be his final publication above his familiar signature as "Editor".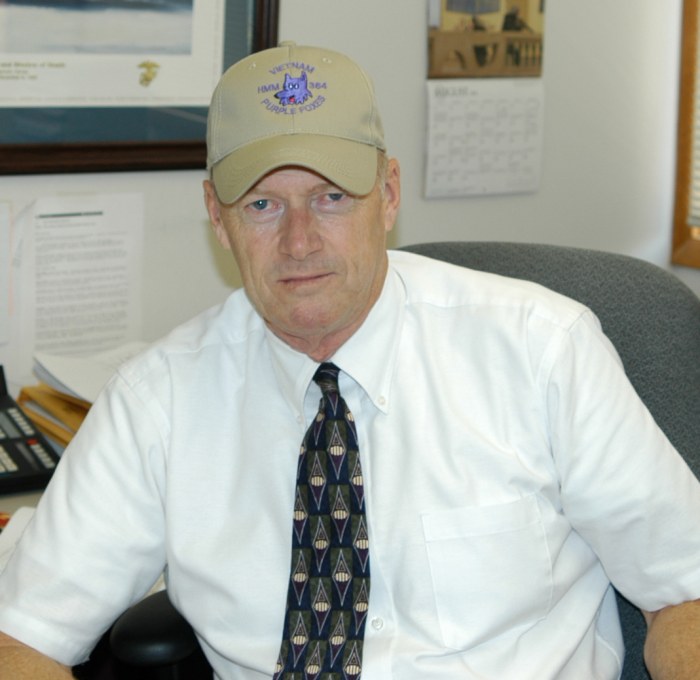 Significant to The Marine Family of Purple Foxes, Colonel "Jack" Glasgow has directed his professional editorial interest to HMM-364 both "Now" and "Then". As "Editor Marine Corps Gazette" he published his collaborative work about "The Purple Foxes Family". He has done this in his own unique historical perspective, from the ground to the air, from current active duty Purple Foxes of HMM-364, MAG-39, Third Marine Aircraft Wing to the rock solid memories of a gaggle of elder veterans and retirees. Among our Marine Corps Air-Ground Combat Team, known for perseverance, persistence and preparation necessary to accomplish the mission, this Editor of the Marine Corps Gazette has captured the "Always Faithful" Spirit of HMM-364 spanning 1964 to the present. He has captured the teamwork of Enlisted Marines and Officers, Staff, Administrative, Logistics, and Maintenance Personnel, Operations, and Navy Medical Doctors and Corpsmen, identified collectively by the emblem, highly visible on the aft pylon of CH-46s, and seen by Marines in combat as an emblematic morale booster, a motto of resolute dedication, "The Purple Foxes" really "Give a Shit". Two of his Marine Corps Gazette collaborative articles may be viewed by clicking the following links: Aura of the Purple Foxes and The Legacy of the Purple Foxes.
We thank this noble Leader of Marines, Colonel John P. "Jack" Glasgow, Jr., who as a 2nd Lieutenant took a platoon of 155 Howitzers into the Ashau Valley in June 1967 and was attached to Golf Battery 3/12. We now renew that resounding voice vote by which a "Gathering of Purple Foxes" at the Cal-Neva Resort passed a Proclamation conferring the title and privilege of "Honorary Purple Fox" upon Col. Jack Glasgow (Col. Glasgow holding the proclamation).
As he moves forward to accomplish still more goals in his lifetime of many achievements, "Staying on the Attack" identifies this Editor's everyday spirit, as we have known Colonel "Jack". It comes as no surprise to us now to learn that this Editor will not put down his pen. Rather, he plans to make himself available to teach English and Social Studies in Prince William County schools and will volunteer assistance to Veterans at the Veterans Administration Hospital. With his available time, he will continue to write.
Colonel John A. Keenan, USMC (Ret), known as the First Director of the Marine Expeditionary Warfare School at Quantico, is in place and will become the "Editor Marine Corps Gazette". To both Col. John P. "Jack" Glasgow, Jr. and Col. John Keenan, we all extend our very best wishes for every success in your respective endeavors.
Our gratitude, in rising crescendo of applause for Excellence, concludes with our very best regards to Major General Leslie M. Palm, USMC (Ret), President and Chief Executive Officer, Marine Corps Association and to all on board Marine Corps Association at 715 Broadway Street, Quantico, Virginia 22134.
Semper Fi!
| | | | | |
| --- | --- | --- | --- | --- |
| | | | | |
The entire Marine Family of Purple Foxes, both "Now" and "Then."
Tuesday, The Fourth of July 2006