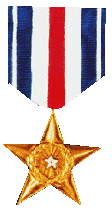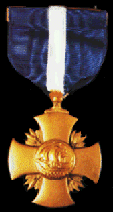 Sliver Star to Navy Cross
YOUR help requested
There is an effort on-going to have JV Johnson's Silver Star upgraded to a Navy Cross. We need individuals to corroborate what took place on his flight when Joe Devlin was killed on March 8, 1970.

Two CH-46's were launched on a resupply mission to the Coal Mines. The weather was awful, the aircraft had to resort to low-level flight at less than 100 feet (AGL). Devlin (history index) was killed by a single AK-47 round, Maj Locke (history index) was struck in the right arm by the same round. Crew chief JV Johnson was able to save the flight and get the aircraft safely back to DaNang, where they landed at NSA. We are looking for the names of the two gunners who were on JV's aircraft. We are also looking for any information on the second aircraft that launched on this mission. If you still have your Aviators Flight Log Book, look up any flights that you made on March 8, 1970. The Mission code for this flight would have been 1R9 (resupply).

Forward any information that you might have to: Walt Wise, Pat Kenny, or Hal Walker.