Monument Completed
18 January 2008
This project to honor those Marines and Navy Corpsmen who served HMM-364 and made the supreme sacrifice in doing so began about five years ago. Initially the bronze plaque was to show only those who were killed in Vietnam. Unfortunately the squadron's losses continued as Operation Iraqi Freedom kicked off.
The original thought of having the bronze plaque affixed to a wall in the Semper Fidelis Memorial Park was not to materialize for lack of walls therein.
In the capacity of Colonel William H. Dabney's webmaster also, your webmaster assisted in producing a plaque for his Marines who defended Hill 881S during the siege of Khe Sanh and lost their lives in Vietnam. Now there was an opportunity to place both plaques on a granite monument in the Semper Fidelis Memorial Park.
The following images are of the completed monument which will soon be transported to Quantico.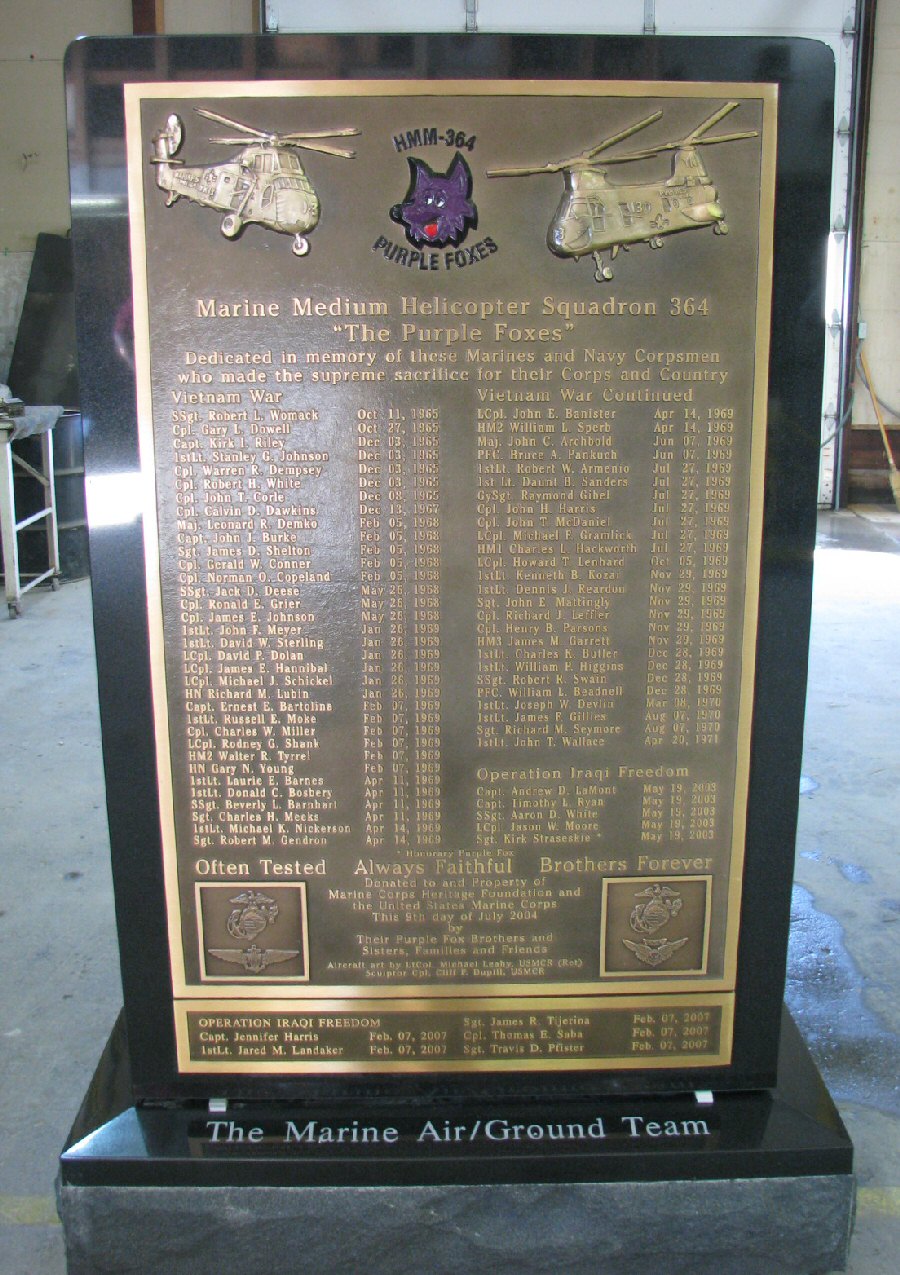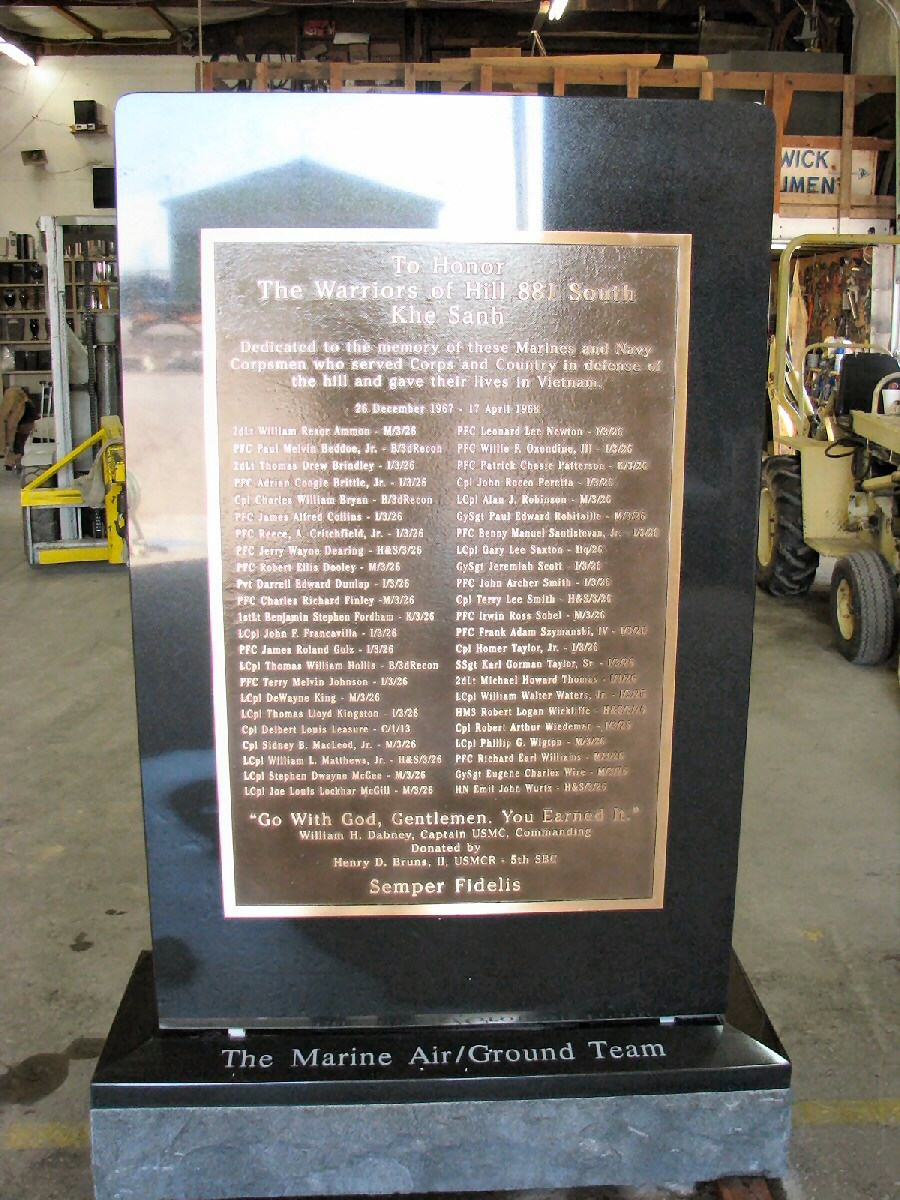 Please excuse the reflective glare above.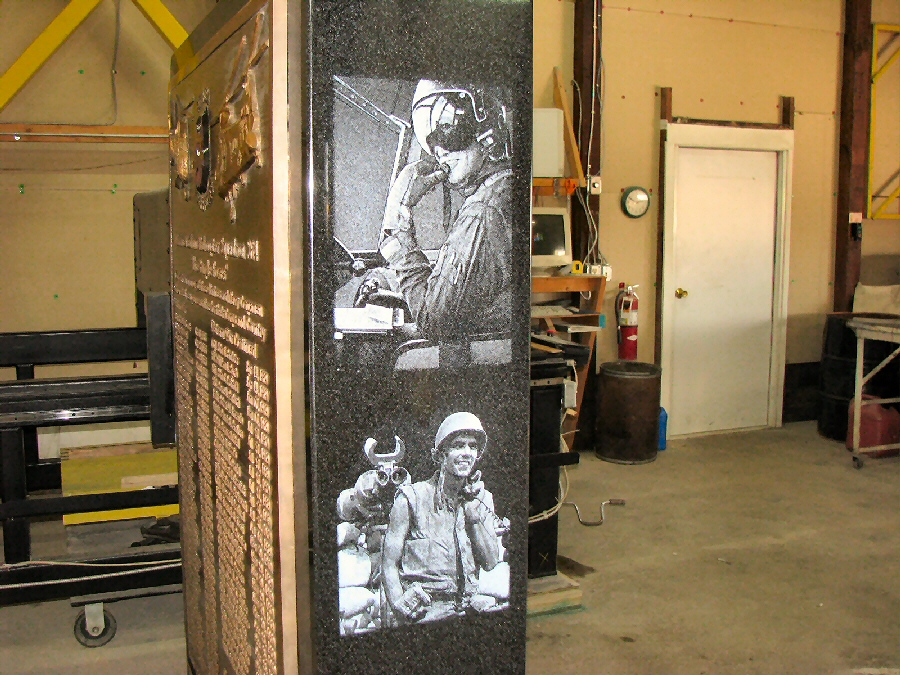 The side of the monument facing the intersection of two walkways represents
The Marine Air/Ground Team
Will advise when the monument has been placed.