Hubert M. "Black Bart" Bartell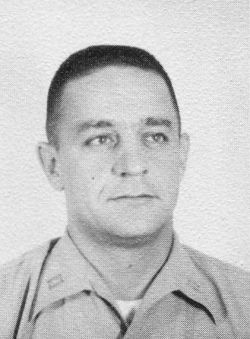 With deep regrets we have to announce the death of our beloved father, Hubert M. "Black Bart" Bartel. He passed away in his sleep on Nov 7, 2005 while on his annual golf outing in Brunswick County, NC with his close friends. The funeral arrangements are as follows:
NC. Viewing: November 9th 6 to 8 pm at Jones Funeral Home in Jacksonville, NC
WI. Viewing: November 12th from 11:30am to 1:00pm at Marytown church in Marytown, WI.

Burial: November 12th 1:00 pm A mass will be held. The burial will follow the mass service.
As a family, we would like to ask for you to pray for our mother, for our continued strength and comfort. We ask for your prayers to protect all that are traveling. We will be leaving NC on Thursday to travel to Wisconsin. We should be back in NC by Tuesday.
If you have any questions please contact us at 910-455-0884 (Mom and Dad's House). Here are some cell numbers if you have an emergency and need to contact us after Thursday.
Mark 217-891-9774
Salayna 217-891-9773
Patrick 217-306-3219
Kerri 704-242-1901
Thanks for your prayers and comforting thoughts.