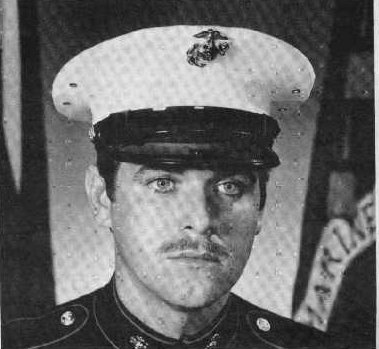 CLAUSEN, RAYMOND "Mike" M. JR. He was born October 14, 1947 and passed away May 30, 2004. A Marine Corps hero died over the recent Memorial Day weekend. After a long battle with various health problems, Raymond Michael Clausen, Jr., a resident of Ponchatoula, Louisiana, passed away during the evening hours of Sunday, May 30, 2004. Mike's wife, Lois, was at his side. Mike was in one of the finest hospitals in the country, Baylor University Medical Center located in Dallas, TX. He was being attended to by the best doctors and nurses available, but unfortunately, there was simply nothing more that could be done to save him. Mike was the only enlisted Air Wing Marine to receive the Medal of Honor in Viet Nam. He served with Marine Medium Helicopter Squadron 263 (HMM 263) as a crew chief, and on January 31, 1970 flew the mission for which he received the Medal of Honor. View his citation here. Preceded in death by his parents, Mary and Raymond M. Clausen, Sr., and brother, Jerry Clausen, Mike is survived by his wife of nearly 28 years, Lois, of Ponchatoula, Louisiana; brothers: GySgt Carl Clausen, USMC (Ret) of Hammond, Louisiana; former Marine Erdwin Clausen of Manila, Philippine Islands; sister, Christine Clausen Ballard of Albany, Louisiana; and 11 year-old beloved niece, Lois Lavita Evans O'Sullivan of Ponchatoula, Louisiana. The Clausen family wishes to express a heartfelt debt of gratitude to Mr. Ross Perot for his loving care and personal attention of Mike. Mr. Perot's assistance was a true act of patriotism and loyalty from one former military man to another in need. Viewings will be from 4 to 7 PM, Saturday, June 5, 2004, and from 3 to 5 PM, Sunday, June 6, 2004, at Harry McKneely & Sons Funeral Home, 100 West Magnolia Street, Ponchatoula, LA 70454, and telephone (985) 386-6580. Funeral services will be held at the St. Joseph Catholic Church, 330 West Pine Street, Ponchatoula, LA 70454, telephone 985-386-3749, at 10 AM, Monday, June 7, 2004, with burial immediately following at the Ponchatoula City Cemetery. Gonzalez Funeral Home Inc. Selected Independent Funeral Homes Stemmons Frwy Near Inwood (214) 630-5341
Donations may be made to the Mike Clausen Memorial Fund, First Community Bank, 600 SW Railroad Avenue, Hammond, LA 70403, attention Vivian Brown.
Published in the Dallas Morning News on 6/4/2004.