Items of Interest
(Last updated 10 November 2017)
Email from Dave Powell - His photo in an NVA museum!
Dave Anderson added additional description to a Dave Powell photo.
Hill 881S Oral history project
Dave Powell's Photo in Pentagon
Artist's Rendition of Dave Powell's Photos
Find Your Warriors' History
Click on "Google" below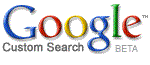 Thank you for visiting with the Warriors of Hill 881S.
Their history is still being written,
bookmark this page and return often.
Comments, corrections and additions are requested.
The founder of this site was Col. Bill Dabney.
Since Col. Dabney's passing, the sponsor of the site is Tom Esslinger.
You may contact "Tom" by clicking here.
The host and webmaster for the site is HMM-364.org
You may contact the host/WebMasterSgt by clicking here.

-